Buy GIFTPASS™
GIFTPASS™ can be redeemed for any merchant's gift card within the array of partners on giftpass.com. GIFTPASS elevates the gift experience by allowing the recipient to freely select what they really want from national retailers, restaurants, hotels and entertainment providers.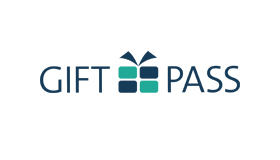 Order Items
Shopping Cart Table
Remove
Item
Card Value
Quantity
Total
Order Summary
Items:

Subtotal:

Before shipping and handling costs

Shipping:

Handling Fee:
Need help with this order?
If you can't find what you are looking for or have a specific question for our team, call us at +1 (833) 632-0867 or contact Customer Support.